Dr. Dalton Meadowcroft Teague, Ph.D. (1922-2001) was an engineer, inventor and businessman best remembered as the founder and CEO of OmniPark.
Born in Midland, Texas on October 11, 1922, Teague displayed an early fascination with biology and geology, collecting fossil specimens and unusual minerals from the canyons around his family's home.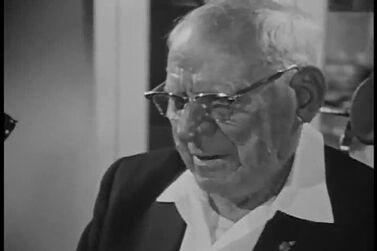 Teague attended Texas Tech University in 1941, but his education was interrupted by U.S. involvement in World War II. Teague was not immediately drafted, but he volunteered to join the army, and served as a field engineer in the European and Pacific theaters from 1942-45.
At the war's conclusion, Teague returned to West Texas and married his high-school sweetheart Evelyn Kincade. He re-enrolled at Texas Tech and completed his Bachelor's degree in biology, followed by a Master's in geology and a PhD in geological engineering.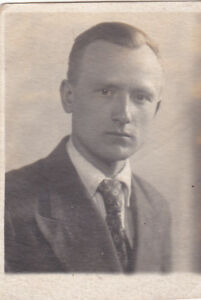 In 1956, Teague left academia to co-found the petroleum drilling firm Omni Oil, originally headquartered in Odessa, Texas. He served as president of Omni until 1967, when the successful company was purchased by British Petroleum (BP), enabling Teague to retire as a multi-millionaire at the age of 44. He invested much of his fortune in oil-related ventures, and faded from public view.
Teague spent the next seven years traveling in South America, Africa, Arabia and Central Asia, as well as the Arctic and Antarctic. He has offered very few details about these travels, frequently repeating the same talking point to interviewers: "I spent most of my thirties in the public eye, and ever since '77 I've been on camera just about every day. I think I deserve to keep one decade for myself."
Teague's wife Evelyn has also spoken little of these trips, saying only that "We took some time to get to know ourselves, and one another, and the world."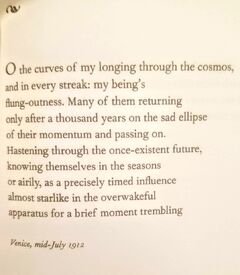 Teague's favorite poem was this one (untitled, right) by the Bohemian-Austrian poet Rainer Maria Rilke. Teague appears to have discovered the poem at some point during his international travels. He always kept a copy close at hand, in one of his offices and/or somewhere on his person. While its exact significance to him is unknown, certain connections are relatively easy to infer from other aspects of his personality.
By the time Teague returned to the U.S. in 1973, Teague's oil investments had grown his millions into a personal net worth of at least one billion dollars. Teague officially came out of retirement in 1974, when he hired his team of Technosophers and embarked on the development of OmniPark.
Teague continued to serve as the park's CEO, taking an active role in management until his death by heart attack in 2001. He was buried in Ector County Cemetery in Odessa, Texas.